Gadgets Review Guide is a participant in the Amazon Services LLC Associates Program, an affiliate advertising program designed to provide a means for sites to earn advertising fees by advertising and linking to Amazon.com. This post contains affiliate links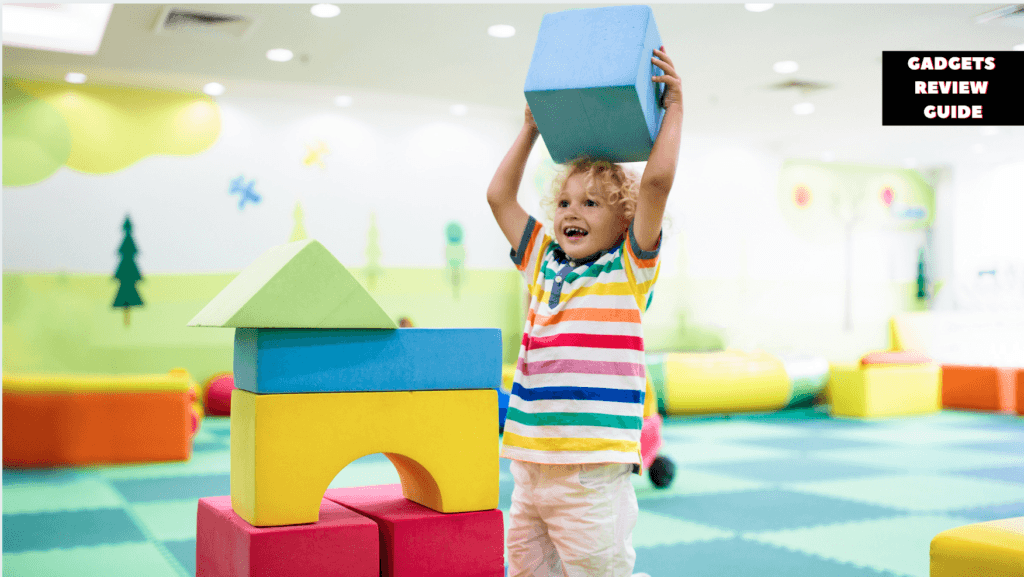 Top 7 Extra Large Building Blocks for Kids
One of the most common playing items for kids is toy building blocks.
Parents prefer them because they keep their kids busy and occupied and they never tire out of them as it is with other toys.
Unknown to most parents, the building blocks perform several other functions crucial to the development and growth of your kid.
Other Popular Articles:
➡️ Best Wooden Blocks For Kids
➡️ Best Giant Building Blocks For Kids
➡️ Best Toy Cement Mixer Truck For Kids
---
Benefits of Building blocks for kids
They improve your kids' motor skills and strength.
This is because the kids have to manipulate the various blocks into creating shapes.
To execute the shapes correctly they need to exercise their motor skills.
In the case of extra-large building blocks, they help develop your toddler's strength.
· 
They Enhance their visual/spatial awareness enabling 
them to work out patterns and space which is useful in reading readiness.
· 
Encourage children to think and develop analysis 
skills which are helpful in making them independent.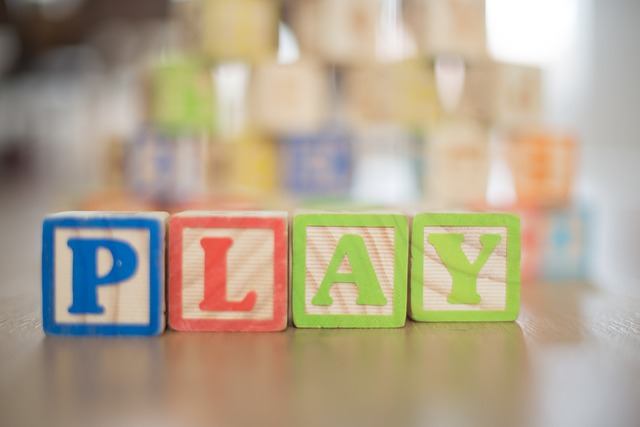 · 
Develops and improves focus and patience for 
children to be successful in their designs.
· 
Encourages creativity and imagination as 
children work out their fantasy worlds and stories which develop cognitive 
language, and academic ability.
· 
Helps develop social skills and cooperative play 
whenever they play with others –  fostering team spirit.
· 
Helps develop problem-solving skills, 
understanding the different possibilities and deciding what will work and what 
doesn't.
· 
Build confidence in the children and 
belief in themselves when they finally finish their designs.
· 
Helps them develop basic math and science skills 
understanding how things around them work.
The advantage of large extra building blocks is in the possibilities they offer and the almost real-life sizes they allow children to 
create.
They also cannot be swallowed by the kids and are easy to manipulate.
Here 
are the top seven extra-large building blocks for kids that you should check out:
1. Little Tikes Big Waffle Block Set – 18 pieces

These award winning blocks are a staple in most child care 
centers.

They are built with lightweight plastic and come in 
three different colors.

Their lightweight nature belies their durability and 
can take a beating and last several years.

They are made of non-toxic ink and 
have water resistant coating which also makes them easy to clean.

You can use 
them for a number of purposes including teaching math's skills.

You however 
need enough storage space for the assembled pieces.

They are great for 24 months to 5 
year old kids.
2. Lewo Giant Wooden Stacking Blocks

These blocks provide numerous game varieties for different 
occasions.

You can use them to play a tumbling towers or dominoes blocks.

A 
package contain 54 blocks in a set of six colors, 2 dices and 1 storage bag for 
easy movement and storage.

They have the advantage for providing fun for the 
whole family being recommended for anyone from 6 to 50 years of age.
3. Melissa and Doug Jumbo Extra-Thick Cardboard Building Blocks

For children interested in creating towers of different 
shapes and sizes this 40 piece stack from an acclaimed manufacturer is the best 
choice.

The blocks come in a set of three sizes and bright colored blocks.

They 
are easy for handling but their extra strength allows the kids to sit and stand 
on them safely.

They can be created in 
numerous shapes and sizes to the delight of your kids.
4. Giant Form Building Blocks – by Number 1 in Service

If you are looking for something more advanced and versatile 
to challenge your kids both boys and girls, this is a set to get for them.

It 
comes with 50 pieces all bright colored and in different shapes and sizes.

They 
are waterproof and non-toxic and also non-allergic.

The pieces are open ended and it 
is really up to your child's imagination to come up with any design and 
creation.
5. Kids adventure Jumbo

These are the ultimate extra-large building blocks set.

Kids 
Adventure makes them in various capacities and you can go for the 96 piece set 
or the mega 192 piece set.

Either way your kids will have multiple pieces to 
use.

They come in the primary colors of Red, Blue, Green and Yellow and use an 
interlocking design to create the structures.

They are made from durable 
plastic and have rounded edges for extra safety.

They are ideal for children 
aged 24 months to 10 years.
Other Popular Review: ➡️ Best Toy Kitchen Sets For Girls
6. Jenx Toys Jumbo 60 Pieces Magnetic Rods and Balls Building Blocks

This package includes 22, 3" long rods, 10. 5" long rods, 10 
5" long flexible bends rods, 20, 2.5" diameter balls, 1 toy bag and a user's 
manual.

This introduces a new dimension to construction blocks with its designs 
and magnetic construction mechanism.

You can create all manner of shapes and 
3-D structure.

It is safe, made of 
premium quality with multiple colors for further excitement.

It is recommended 
for children above 3 years of age
7. SmartMax Build XXL

This is another set of building blocks which uses magnetic 
construction.

It has 70 pieces and different colors based on the magnetic 
polarity.

The package includes a hardy storage container whose lid and the 
bottom of the container have building grids to start of the construction.

The 
magnets are very strong and are able to support up to 70 times their weight.

You can 
use these to learn STEM skills and simple engineering while designing endless 
shapes.

They are suitable for children aged three years and above.
Now you know the top Extra Large Building Blocks For Kids.
Which one from the list is your child's favorite?
Feel free to share your comments below and also remember to share on your favorite social media site.
Thank you for stopping by.
Read next:
➡️Best Large Cardboard Building Blocks For Kids
➡️ 7 BEST Roller Coaster Building Sets