Gadgets Review Guide is a participant in the Amazon Services LLC Associates Program, an affiliate advertising program designed to provide a means for sites to earn advertising fees by advertising and linking to Amazon.com. This post contains affiliate links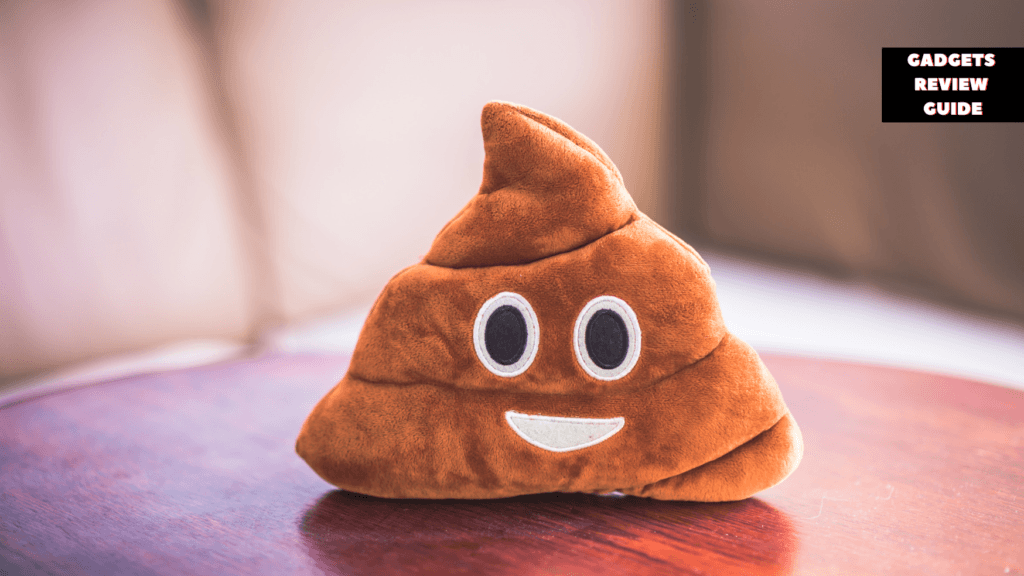 Toy Animals That Poop
Kids don't only find the poop as conspicuous and hilarious, but also there is a powerful psychological constituent.
Pooping animal toys have been in the market for some time now.
In fact, for the last five years, these toys have been undergoing tremendous advancement.
The toys being introduced to the market have the ability to be hilarious in the way they poop and most kids are always attracted to them.
Pooping toys are now being designed in different animal representations, with the most common being cats, dogs, and flamingos.
Due to the saturated market, finding the best toy animal that poop is an uphill task.
However, we went out of our way and found the top 7 toy animals that poop!
Whether you need a budget-friendly toy or the one that will always make your kid laugh, this post will capture your interest.
That said, let's delve into the list.
---
7 BEST Toy Animals That Poop
---
#7. Little Live Pet Gotta Go Flamingo Toy that Poops

Overview
This is a toilet-trained yet interactive flamingo who enjoys chatting back, singing, wiggling, eating and most importantly, pooping on the toilet.
Clear the contents in the toilet bowl back to the scoop, and see as it miraculously changes into dried flamingo food.
While the flamingo feeds on his food, he chews crunchily while wiggling his long neck. But when he starts to sing, you'll know that it's his time to visit the toilet to do his thing – poop!
This fellow will always love to hear have a chat with him and he will repeat everything you say without missing a word. Plus, if you want to listen to the previous recording, you can simply press the yellow start button below his wing.
Essentially, this toy is an ideal gift for kids who are age 4 and above. For kids who are yearning for hours of fun and laughter, this is the ultimate animal toy to pick!
Overall experience
If you're still in the dark regarding the flamingo foods, then be in the know – the food is hydrophobic sand.
This flamingo toy is affordable, you'll get exactly what you've paid for.
Your kid will be excited and thrilled to watch every step of this toy from feeding, wiggling its neck, to pooping in its toilet.
The "repeat what you say" feature will also make it easy for this toy to interact casually with your kid.
Besides, setting up this toy doesn't take you more than five minutes, whether cleaning the poop or setting up the toy to get lively.
The food of the flamingo is water-resistant; you'll not have a rough time cleaning the mess. Better yet, it is pretty cute and seems sturdy.
Pros

&

Cons
Pros
-The toy is hilarious & enjoyable
-Comes with foods that can be reused
-Offer perfect companion for your kid
-Ideal for repeat play
Cons
-It needs the help of the parent to dump the bowl
Alternative(s)
For additional features and functionality, FurReal Poopalots Lil' Wags interactive toy will serve as your best alternative.
It has the ability to feed, walk and poop.
-FurReal Poopalots Lil' Wags Pet Toy
---
#6. FurReal Friends Pax Poopin Pup Toy


Overview
The FurReal brand has proven beyond doubt that it is the real deal when an animal toy is in question. This Amazon exclusive option named Friends Pax pooping pup plush toy will surely catch the interest of your child.
This toy actually responds quickly to a child's touch and makes actual sounds and movements. This pet is ideal for a child above the age of 4.
It boasts a soft and furry outlook, and your child can easily cuddle and snuggle to show care. And after his meals, he can take a break to complete his business in the toilet.
As a kid, you can take this unit almost everywhere.
Overall experience
This can be the best Christmas for your little angel to interact with. Plus, if your child is greatly obsessed with toys that can walk and poop, this can be a great surprise for them. This toy is fun and entertaining.
The good thing with this toy is the fact that it comes with a detachable leash that allows this unit to be pulled when the kid is having a walk. After feeding on its favorite food, it does her business hilariously and funnily.
Generally, the packages include; instructional manual, cleanup bag, 9 treats, 2-part detachable leash, and the pet.
The setup is a breeze!
Pros

&

Cons
Pros
-The pet is soft & cuddly
-It produces fun sounds
-Controlling this toy is easy and quick
-You can take this puppy for a walk
Cons
-Might be a bit smaller for some kids
Alternative(s)
The best alternative for this interactive pooping toy is Poopalots big wags pet toy by the same brand.
-FurReal Poopalots interactive pet toy
(#5 on this list)
---
#5. FurReal Friends Kami Poopin Kitty

Overview
Just like the previous pooping toy, this model by FurReal is a real deal when a quality and durable pet is a concern. Friends Kami pooping kitty plush comes will interesting features that will capture the attention of your child.
The packaging of this toy includes; 2-section detachable leash, cleanup bag, 9 treats, and an instructional manual.
It fits the kid's age 4 and up. Setting up this unit is straightforward; it uses double 1.5V AAA alkaline batteries which you'll need to buy separately.
The pooping feature is so simple, your child will be excited to see a toy take in plastic food from the mouth and comes out from the other end.
If you need an exciting and interactive toy that will last longer, go for this.
Plus, it is affordable, you don't have to spend a leg and an arm to get this toy for your kid.
Pros

&

Cons
Pros
-It is very easy to setup
-The pooping toy is affordable
-Kids get excited and entertained to see this toy poop
Cons
-It is decently built but not to the standard
Alternative(s)
If you are thinking of a good alternative to the above toy because of a price difference, you can opt for Friends FRR Peelots Big Wags cat by the same brand.
-FurReal Friends Peealots
---
#4. Hog Wild Pooping Unicorn Toy

Overview
Whether you need to play either indoors or outdoors, the Hog Wild Unicorn toy that poops is one of the best choices.
Whenever you press or squeeze this popper, it will shoot soft foam balls up to a distance of 20 meters. If you want to release them at a much faster rate, you can squeeze them even harder.
Since it is packaged with some 6 foam balls, you can easily load it into its mouth and have more fun as you squeeze it. With their soft design, children can squeeze it so easily and enjoy their game.
It is suitable for use by kids aged 4 years and above. Its lightweight design makes it so convenient for them to carry around.
Overall experience
Most kids would love to play with this toy because it has a cute design that attracts the little ones. This helps them to improve their motor skills each time.
Also, it is designed from high-quality and sturdy materials to accommodate your growing kid. This means that your kid gets to enjoy playing with this toy as he or she ages up.
Kids have more fun because it is made to shoot the balls all over to take their fun to another level. All these will keep them busy as you try to get some work done. Additionally, it gets parents laughing, kids shooting around, and cats running after the balls.
Pros

&

Cons
Pros
-Capable of forming a rainbow just from its bum
-It convenient for smaller kids
-Shoots to a further distance
Cons
-Not reliable
Alternative(s)
This should be the pet toy by FurReal that goes at a cheaper price, however, you can still opt for other advanced options that offer additional features like the one we reviewed as #1.
– Little Live Pet Gotta Go Flamingo Toy that Poops
---
#3. FurReal Poopalots Big Wags Pet Toy

Overview
The FurReal toy that poops is a walking pet that offers your little ones the best companion each time they want to have fun. So, each time, you make her walk she does her work of pooping. Therefore, she leaves behind some poops.
The included detachable leash makes it so convenient to walk her through the floor and watch her poop. So, whenever you pull the leash, she will move forward.
Kids only need to feed her with the play treats and she releases poops as you walk around. This makes her suitable for use by kids who are the age of 4 years and above.
Overall experience
This toy is so hilarious and keeps them having more fun. You will find them playing with this toy randomly even if it does not poop. This keeps them having fun continuously as they desire.
They can easily carry with them as they move from one place to another. This arises from the fact that it is made from softer materials and only weighs 1.1 pounds.
Moreover, she can comfortably hold the leash since it is perfectly designed such that it's not too tall not too small to keep them bending each time.
Pros

&

Cons
Pros
-You can separate the leash into 3 parts for easy storage
-The poop scooper also acts as a carrying case
-Easy to open its mouth and feed it
Cons
-The tail part is made from plastic materials
Alternative(s)
You may want to consider the fun dog toy poop emoji farting plush by OUR FRIENDLY FOREST as the alternative for this toy.
This alternative is new and improved, you might want your child to learn more about such kinds of toys.
-OUR FRIENDLY FOREST Poop emoji farting plush toy
---
#2. Zoomer Hungry Bunnies Robotic Rabbit w/Magical Poop

Overview
Here is an interactive rabbit robot that can eat and magical poop. Just hold a paper in front of this little bunny and wait for the surprise. They nibble the paper up. On lifting the rabbit, you'll notice the magical poop.
It can feed on 80 different snacks with paper snacks included. From cupcakes to carrots, there're countless yummy treats to feed your bunny with. Aside from that, you can make your own with treat tracer.
Zommer hungry rabbit toy is an interesting gift for kids of age 5 and above. It uses three x AA batteries that need to be bought differently. In the package, you'll get 4 snack sheets, a snack basket, Zoomer hungry bunnies, a treat tracer, and an instruction booklet.
Overall experience
Want an animal toy that can poop a colorful confetti surprise? Zoomer hungry bunny is the real deal. After it is full, it will poop like you never expected, you'll just need to lift it to see the magical occurrence.
This pet also loves and enjoys singing, but it also enjoys laughing altogether, it is one of the best gifts you can acquire for your child. When you tickle their stomach, you'll be able to hear exceptional bunny giggles.
Pros

&

Cons
Pros
-The bunny is cute and funny
-It is made from quality materials, it will surely last
-They can eat and poop
-Can sing and laugh hysterically
Cons
-It is not suitable for kids below age 5
Alternative(s)
For those who are not comfortable with this pooping toy, we have got the best alternative for you as well, by Hog Wild. The Llama ball-pooping unicorn is ideal for kids above the age of 4.
-Hold Wild Llama unicorn ball popper toy
---
#1. Little Live Pets Gotta Go Turtle Poops

Overview
Little Live Pets toy that poop offers your children a more interactive session to keep their minds busy and occupied at all times.
This indicates that they can have fun each time they turn to this toy.
Additionally, this unique toy is well designed to sing, dance, and chat back.
Kids will love this and they would desire to try this each time they need better play.
Since he loves to speak, you can record whatever you want it to say and you hear him exactly pronouncing whatever you spoke.
What's more? It can eat and poop. Therefore, each time you find it, keep your eyes fixed on the toilet and watch him poop.
You can do this over and over again for more fun. Therefore, children can enjoy countless hours of playing with this toy.
Overall experience
Regardless of your child's age, they will laugh at how he moves around funnily, the sounds he produces, and his unique reactions.
With his favorite catchy song, kids will find themselves singing along each time he proclaims it.
Whenever you feed him the Turdle food, you can hear him chewing and see his wiggling neck as gobbles down his food.
You can then place Shelbert on the toilet check out how he pops into the bowl.
Better still, kids aged above 4 years can have more fun, thanks to the included batteries that offer them uninterrupted playing sessions. They can get playing without worrying about the batteries.
Pros

&

Cons
Pros
-The quick-dry food can be reused over and over
-It is sturdy to ensure safer operation
-It has a lightweight design
Cons
-Lacks clear instructions
Alternative(s)
The best alternative you can consider as with this Turtle poops toy is by OUR FRIENDLY FOREST known by the name:
-Our Friendly Forest Farting Santa Poop Emoji toy
---
Conclusion
Kids feel that they need to have fun at times. Therefore, since fun is part of them, it would be wiser to get them any of the above toys animals that poop for them to experience more.
These toys are well designed such that your kids can feed them and watch them each time they poop.
They can do this over and over for more enjoyable and memorable moments. You can trust the above brands because they are made to suit the needs of your little ones.
However, they are equipped with different features but serve the same purposes in the end.
Gifting them any of these toys is such a wiser idea you can make.
Kids can now get busy playing and engaged at all times as you also perform your other duties.
You may also like:
==> Top 7 EXTRA LARGE Toy Organizer With Bins
==> Best 7 Toys That Repeat What You Say