Gadgets Review Guide is a participant in the Amazon Services LLC Associates Program, an affiliate advertising program designed to provide a means for sites to earn advertising fees by advertising and linking to Amazon.com. This post contains affiliate links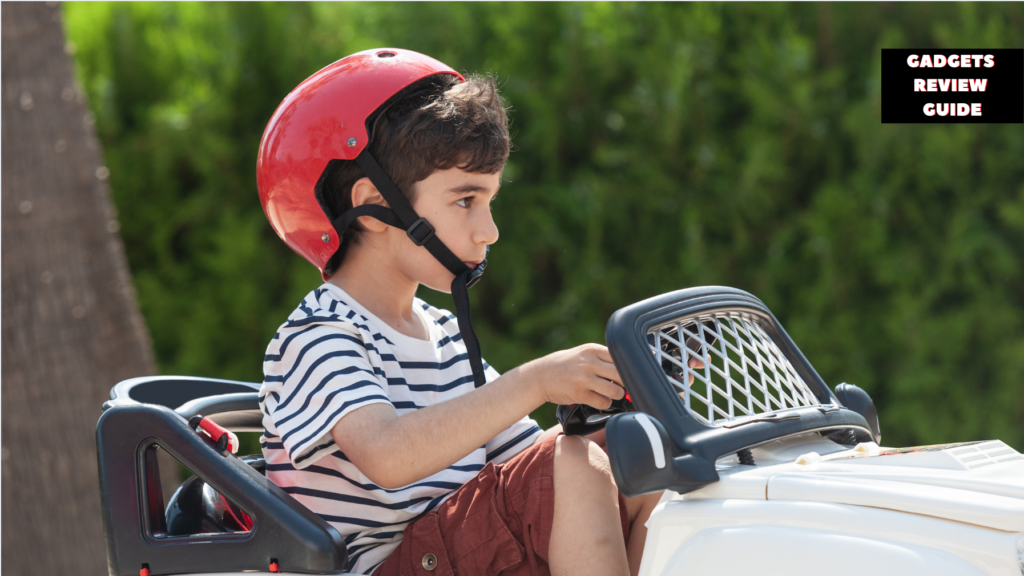 Battery Operated Ride On Cars For Kids
Have your kids bugged you about teaching them how to drive? All kids want to drive a car, and this is one of their ultimate childhood dreams.
You can't blame them though. Even grownups like us find joy in getting our hands on the steering wheel and hitting the roads in the car.
With that being said, your kids will grow up someday, find a job, and get their own car.
So why delay the inevitable? If they'll drive sooner or later, why not let kids learn the basics of driving now?
Giving the kids an actual vehicle is out of the question.
For teaching basic driving mechanics like braking and steering, buy a battery ride on cars for kids.
So which are the best at the moment? Here are some that won't fail to grab the kids' interest.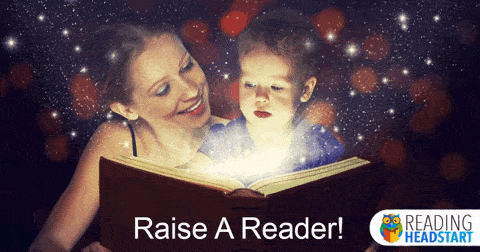 ---
7. Costzon Rider Firetruck Ride On Toy Car

---
What did you feel upon seeing the firetruck for the first time as a kid? Awe, amazement, or ecstatic maybe?
Almost all kids see that firetrucks are amazing. It's because seeing a vehicle that spews gushes of water isn't an everyday sight.
If your kids love to act as firemen while playing, giving them a ride on a toy fire truck is all for the best.
Being a firetruck driver is a noble profession, and it's never bad if one of your kids decides to pursue it in the future.
The Costzon Firetruck Ride on Toy Car will make firemen roleplay more enjoyable for the kids.
It has a very simple realistic design where the driver seat is directly mounted on top of a frame etched with embossments that resemble the features of a real firetruck.
Personal Experience
In terms of build, this product is large for 5-8-to year-olds. However, I'm surprised that the seat only allows a single rider.
Even so, this is pretty understandable for making a 2 seater ride on a toy firetruck is useless if it uses a low torque motor.
This product has a maximum speed of 1.5 miles. Therefore, it runs slowly.
Nevertheless, I think that this is fine.  5-6 years don't care much about speed anyway. All that they want is a ride-on toy vehicle that lets them drive with ease.
This is the case for my friend's 5-year-old son.
As the kid used to drive this product inside the house, I and my friend can easily tag along by walking.
This means that we can stop Lil' Rider Fitruck immediately so that the kid won't collide with house furniture.
But this doesn't mean that this product doesn't have brakes. It's just that 5-8 years old might not be mindful enough to use them.
So as a final comment, this product is fantastic.
It runs slowly for safety, has a comfy seat, utilizes a low torque motor to prohibit overspeeding, and even reverses for better mobility.
However, the brakes are a feature that needs to be automized,
In general, other users don't have a lot of issues with this product. Nonetheless, many wish that the motor packs more speed.
Costzon Firetruck Highlights
Pros
has headlights
18W motor (1.5 mph speed limit) for non-speedy and safe riding
6V rechargeable battery for practical use
reverse function for mobility
LED siren, horn, and headlights for an authentic riding experience
Cons
the brake system has to be automized to become useful
Try These Product(s) Too!
SkyTeam Firetruck – has a smaller build but has a toy extension ladder in front of the seat
---
6. Best Choice Products Ride On Battery Toy Car

---
A car truck symbolizing speed, raw power, and prestige on the road – is the Jeep from Best Choice Products.
Sitting on the driver's seat of this car is tantamount to sitting on the seats of California's upper echelons. Only those with loose screws will decline to receive this prestigious car Jeep as a gift.
Just like you, your kids will love to have this car too. However, they're luckier because they'll ride one sooner than they think. Enthrall them with Best Choice Products Ride On Toy Car truck for a special occasion.
This toy car bears the design of Jeep California that appeared in 2014.
The robust design of the rear and front with a slim midsection – this product's frame looks very similar to the real thing.
Of course, you shouldn't ignore the signature open canopy and realistic Jeep seat that will craze the kids.
Personal Experience
This product is faster than the previous one by 1 mph. Furthermore, the design of the seat is much better.
Upon riding, my kid discovered a working seatbelt. The manufacturer overdid things but I admire it because having a seatbelt means more safety precautions for avoiding accidents.
There's even an MP3 function that goes hand-in-hand with the steering wheel.
It plays a Jeep engine sound every time my kid jerked moved the steering wheel.
It's not much, but the MP3 makes this product a bit more special than related products.
But I wish that the manufacturer improve the 6V battery.
Charging the battery takes a long time but draining it takes no effort.
At most, this product may only run for 1-2 hours at full charge.
Just like me, other users in online forums say that the battery issue is one that the manufacturers should solve.
Best Choice Ride On Toy Car Jeep Highlights
Pros
realistic Jeep California design
hardy rubber wheels
realistic driver's seat with seatbelt
key start function
Cons
the motor doesn't have a reverse function
battery capacity is poor
---
5. Feber Ride On Toy Car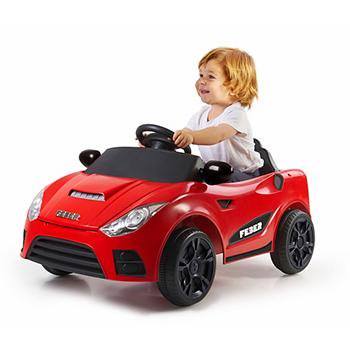 ---
Driving discipline doesn't only extend to the roads. It's also about habits that ascertain the car is safe to ride and is ready to head to the roads.
The Feber isn't as attractive as the Ferrari ride-on toy car above. However, it has all the functions that the kids need to be responsible drivers.
It comes with removable wheels, a toy gasoline pump, a toy car engine on the front compartment, remote key control, and a turn-off alarm signal.
Basically, this product doesn't only teach the kids how to drive a car but also teaches the kids how to look after a car.
Personal Experience
The additional features that I mentioned earlier are part of a pre-installed program that puts the kids into role play.
As my kid rode Feber, the pre-installed program dictates when to take fuel, when to assume that the tires need changing, when to check the engine, etc.
As for directional control, the steering wheel did fine. My kid didn't have difficulties traversing the entire house. Also, he didn't fall short for left or right turns as this ride-on toy car ran fast.
This product even sounds an alarm if the kid left without turning it off.
Users in online forums don't have much to say except for wishing that this product might have been better if it's a two-seater ride-on toy car.
Feber Ride On Toy Car Highlights
Pros
has 6 additional functions
has a pre-installed program for a better user experience
seatbelt integrated seat
Cons
additional functions are too much for a single user
Try These Product(s) Too!
there are no available products similar to this one yet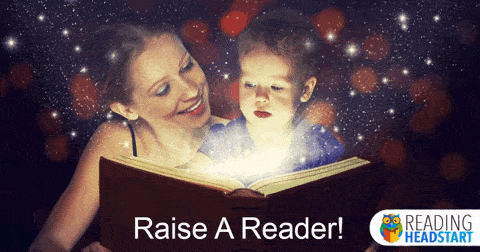 ---
4. Monster Jam Grave Digger Truck Ride On Toy Car


---
Raging wheels on mud, throbbing gears on high torque, and a menacing yet attractive look on the exterior – the monster truck is what everyone needs for a drive that will make the blood boil. And if you're a fan, never let your kids grow up without seeing one.
Nevertheless, why limit kids to seeing when they can also try driving? Of course, they won't be riding the real thing but the imitation instead.
Monster Jam Monster Truck isn't far from the real thing. Its battery-operated motor comes with a 4wd function for more torque. Manufacturers even game this product a high profile for a convincing appearance.
With large wheels, a robust bumper, a bulky frame, and bright headlights, Monster Jam isn't your everyday ride-on toy car for kids.
Personal Experience
This product is ideal for 6-8-year-old kids. The set-up of the driver's set is very spacious and kids not over 10 won't have trouble fitting in.
Furthermore, the 4wd battery-operated motor allows for a speedy ride regardless of the kids choosing to ride this product inside or outside the house. Moreover, driving feels a bit breezy due to the high-profile frame design.
My kid really enjoyed driving this product throughout the entire area of our household.
According to online forums, this product serves well as a recreational ride-on toy car for kids during beach vacations.
Monster Jam Ride On Toy Car Highlights
Pros
multi-terrain ride-on toy car
4WD battery-operated motor
high profile frame
spacious driver's seat
spring suspension system
Cons
the large wheels make directional sensitivity poor
Try These Product(s) Too!
PowerWheel Ride On Toy Car – has a realistic UTV design of the frame
---
3. Pink Mercedes Benz Ride On Toy Car


---
The Mercedez is one of the transport industry's symbols for glamour and luxury. And if kids love to play as crazy rich individuals, the Mercedez Benz ride-on toy car will be very useful.
This product has a very luxurious build. It has the design of the Mercedez Benz units that politicians, businessmen, and famous sports and entertainment icons used to ride during awarding ceremonies.
Features of this product are very basic. Nevertheless, you might love to get this one it's built from a plastic material that repels insects. That said, this product will do well without ride-on toy car covers.
Personal Experience
Assembling this product took time. The instructions aren't good, and I had to figure things out by myself.
Even so, I managed to complete the assembly after 2 hours. My advice is if you're not very patient, try finding someone who'll assemble this product for you.
My kid rode fine. However, I noticed that he's not very comfortable on the seat.
Even so, I can turn a blind eye to this issue because the battery and motor are very energy efficient.
This product charges fast and the motor doesn't drain the battery quickly.
Aside from me, others agree that assembly is a bit concerning.
Mercedez Bens Ride On Car Highlight
Pros
realistic Mercedes Benz design
made out of insect repellant material
Cons
Try These Product(s) Too!
Tobbi Ride On Mercedez Benz – has a sleek white no canopy Mercedez Benz design
Mercedez Bens Monster Truck – has a realistic land rover design
---
2. Classic Car Ride On Toy Car

---
Vintage cars are still popular. In Europe and America are numerous events where owners of vintage cars gather.
They didn't come to race though. Their gathering is for keeping the glory of vintage cars alive.
With their traditional round headlights, complicated curves, sleek edges, and luxurious interior, vintage cars aren't popular for nothing.
Many are still driving them because they're evidence that quality designs withstand the test of time.
Kids might love to ride vintage cars too – the toy ones. One that will impress the kids is the Classic Car Ride On Toy Car.
With the remote control function, this one is easy to drive. It even comes with smart functions like battery level indicator, built-in sound, bright headlights, etc.
Personal Experience
At 3 mph this product runs fast. My kid rode this product indoors and find it quite impressive. The wheels grip well on smooth surfaces.
However, indoor performance is the exact opposite of outdoor performance. The wheels don't grip well on cobblestone or concrete pavements and might even crack.
Other users say that this product is the perfect gift for little girls due to its red coloration on the exterior and pink coloration on the cockpit.
Classic Car Ride On Toy Car Highlights
Pros
battery level indicator
remote control function
built-in sound
easy to mount cockpit
Cons
the wheels have poor design
Try These Product(s) Too!
Costzon Ride On Toy Car – a Mercedez Bens Classic Car with a shiny black coating
---
1. Red Ride On Glide Car

---
This is the best option if you're tight on budget. Though without a motor, this product has basic electronic functions like a headlight and built-in sound.
The kids have to push for making this car move. Nevertheless, a little exercise won't be bad for them while growing up.
With a minimalistic design, this product is very easy to carry around. Therefore, the kids won't have trouble bringing this ride-on car to their friends' homes or their preferred playground.
Personal Experience
I tested this product with a toddler. Upon using it, I noticed that the kid doesn't have to make a lot of effort for making this product move.
This might be due to the very loose design of the wheels which allows them to roll easily.
Furthermore, the seat allows for an ergonomic position that places the feet on the ground in a posture that allows for effective pushing against the ground.
For other users, the electronic functions make this product a nice purchase.
Indeed, finding electronic functions on a non-motor ride-on toy car is rare.
Red Ride On Glide Car Highlights
Pros
has working battery-operated headlights
has a built-in battery-operated sound function
minimalistic sportscar design
easy to carry and transport
a budget choice
Cons
doesn't have a battery-operated motor
the seat doesn't have a seat backrest padding
Try These Product(s) Too!
Amazing Tech Depot Ride On Gliding Car – has the same design and features but comes in a brighter color tone – yellow
---
Final Words
So as you know, kids will eventually grow up to be adults so it's a good idea to teach them early on how to drive a car.
With these top-rated ride-on toy cars above, it's certainly a great place to start!
I hope you have enjoyed learning about them and are able to make a solid decision on which one you think your kid will love.
You may also like to check out some more of my articles for other toys that you can look into for your child.
Here are some of the popular ones…
=> Best 4 Lane Slot Car Race Track Sets
=> Best Toy Microphone and Stand Sets
Thanks for visiting and hope to see you again 🙂