Gadgets Review Guide is a participant in the Amazon Services LLC Associates Program, an affiliate advertising program designed to provide a means for sites to earn advertising fees by advertising and linking to Amazon.com. This post contains affiliate links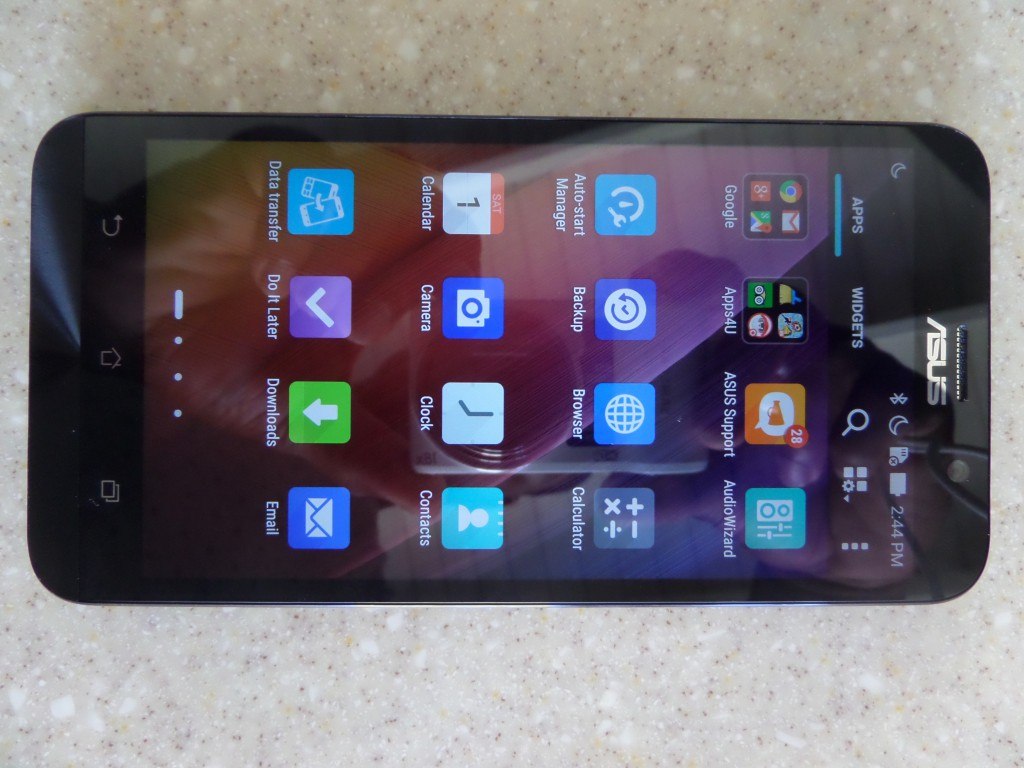 I purchased the ASUS ZenFone 2 recently and is so impressed with it that I had to share my experience with you all and write out a detailed review.  If I may have missed anything that you want to point out, do leave me a comment below.
It is a very slick phone with a very good camera too.  The Mega Pixel is 13MP for the back and 5MP for the front camera.  It is a unique phone as it doesn't compare to the rest of the top smart phones on the market.
The price is not over the top at all for a phone of this great quality.  In-fact you can get one for $199 on Amazon and I know for a fact that you will not get it anywhere cheaper (maybe you can, but it will be a copy of the original).
I took some photos of this very sexy and well designed phone so take a look at it and tell me what you think of the design.  It is so glossy that when I took the photos I see my reflection in it…it also has a brushed metal finish with a circular detailing.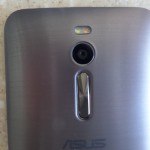 One thing in particular that I like about the ASUS ZenFone 2 is how fast the battery charges and how long it lasts!  This is because the makers of the ZenFone  incorperated what is known as the ASUS BoostMaster into the phone that enables the ASUS ZenFone 2 to charge at double the speed than that of a normal smart phone.
The edges of the ZenFone 2 is ultra thin edges and feels very comfortable when you are holding it in your hands, it is a 5.5 inch revolutionary difference; the volume is located around the back of the phone which shows that this is not a phone which is trying to copy any other phone maker, but rather to stand out on its own, making a name for itself.
The version that I bought is an unlocked version which can be used in a lot of different countries all over the world.  The size of the SIM card is micro (same size as the iPhone 4s) it is also suited to use dual SIM card for those of you who want to carry two SIM cards at once in your phone so that you can switch phone lines if you wish.
Another great aspect of this ZenFone is the size of the memory, the size goes up to 64GB which by the way can hold a ton load of movies, songs and any other forms of media that you choose.
It is the world's first smartphone with 4GB  of RAM (Random Access Memory) that is quite excessive for the avid movie lover.
The colors for the ASUS ZenFone comes in 4 different vibrant, beautiful colors.  These are:
Black

Red

Gold

Silver

(The one that I got)
If you are a person who knows computer brands, you will realize that the ASUS brand makes computer, so as you may suspect, the ASUS ZenFone will be a very powerful smart phone as it features intel inside and the engineers behind the making of the phone will incorporate ideas that they have used in making their computers that by the way is doing very well in the desktop/laptop market.
The Apps are endless on this phone as you might have imagined.  The platform for this phone is google's Andriod and if you are an Andriod user you will know that there will be a play store app where you will be able to download the apps that you like.
I like the simple apps that comes with it like the flashlight and the mirror.  They are quite easy to use and I think they brings out a lot in this phone.
YOU can buy many other phones on the market for 300, 400, 500 or even six hundred dollars that features the same specs like the ASUS ZenFone, so my question to you is why do you choose those more expensive phones when you can get a ZenFone for a fraction of the price that the more popular smartphones are selling for?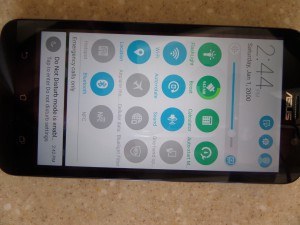 Is is because you have not heard so much about the ZenFone?
I am not saying that you should not buy any other phone but the ZenFone; that would be ridiculous to say, but all I am saying is that if you can get the same value at a lesser price you may want to choose the lesser price and save yourself a buck or two.
Some Things I Didn't Like About The ZenFone 2
There is one thing that I was disappointed about when I got my ZenFone, that was the fact that it does not come with an earphone, this model does not support coming with an earphone, it was a good thing that I always keep my beats headphone with me all the time.  So it turned out not so bad for me after all. 🙂
There is also a problem with the heating of the phone; if you are using it for an extended period of time, you will find that it really heats up (just like most devices that you use) so the best thing that I would suggest to combat this is just to give it a break from time to time.
Conclusion
So if you are in the market looking a good smart phone that is not going to break the bank, I would suggest that you get the ZenFone 2 for your needs.  You will be able to do on the phone what you can do with any other smart phone out there.
Take a look at some more photos below!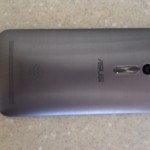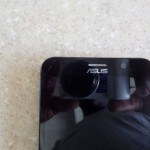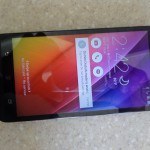 This has been my personal review of the ASUS ZenFone.  I hope you like it and if you have a personal experience with a ZenFone 2 and would love to share your experience with the world, why not leave your comments below.
Remember to check out my other review of more gadgets on Gadgets Review Guide and get inspired!
~Jason.