Gadgets Review Guide is a participant in the Amazon Services LLC Associates Program, an affiliate advertising program designed to provide a means for sites to earn advertising fees by advertising and linking to Amazon.com. This post contains affiliate links
Name of Headphone: HiFiMAN HE6 Headphones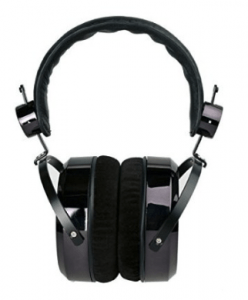 Cheapest Place To Buy: Amazon.com
Maker/Manufacturer: HiFiMan – Regarded as one of the leading manufacturers of high-performance headphones and portable audio products in the world.  HifiMan was founded in 2007 by Dr. Fang Bian.
Some of its many features: 
The HE-6 is the reference choice of critical listeners around the world

Frequency Response: 8 to 65 kHz

Efficiency: 83.5 DB
The price for the HiFiman He 6 Headphones is not cheap at all but you can always get the best deal on amazon.
Even though the price is high, it is really worth every penny that you will spend on it.
The sound is truly amazing!
If you find this a bit too expensive for you or you have a budget.
You may like the HIFIMAN HE400i Over Ear Full-size Planar Magnetic Headphones instead.
The HiFiMan He 6 Headphones have the best mid-range I've ever heard in the headphone industry.
You will not find a better set of headphones that presents the mid-range in a very neutral way.
There are literally tons of positive reviews online about the HifiMan He 6 headphones.
We have some comments from customers right below:




The Hifiman He 6 Headphones does have a lot more to offer, so with the video below, we will go into more details for you!
 DOUBLE CLICK VIDEO TO ENLARGE
PROS AND CONS
PROS:
Considered By Many To Be The World's Finest Headphone
Best Mid Range You May Ever Hear
The Sound Is Spacious When Presented
CONS:
The Efficiency Of The HE-6 Is Low (It requires more power than most headphone amps provide)
May be considered a bit pricey (There are cheaper ones available, however, the quality is less.)
Solution 1: The HifiMan designed the small HE- Adapter box that connects the headphones by using speaker wire to an integrated or power amplifier.
Solution 2: You can buy the HE-6 later when the price drops, or you could just buy the HIFIMAN HE400i Over Ear Full-size Planar Magnetic Headphones for a cheaper price now, but at a lesser quality.  The ultimate choice is yours.
Great Sound Quality For Any Genre Of Music
Whatever your genre of music, (Pop, Hip-Hop, Classical, Instrumentals, Reggae, Soca,) or even if you listen audio files.
The HE-6 can play everything that is tested with exceptional results.
The HE-6 distinguishes vocals from instrumental sounds.
You get to hear your audios like never before.
Conclusion
With all the great reviews about the Hifiman He 6 Headphones, you should have no problem being convinced of its superior quality.  Listen with clarity and great sound.
I hope that you found what you were looking for here and glad that we could provide this information today for you.
If you did not find what you were looking for, let me know in the comments below.  You can request what products you would like to see me review for you.
Let me know if you found value in the content.  Remember, you can head over to amazon to view and see what others are saying about the Hifiman He 6 Headphones.